Mississauga Sump Pump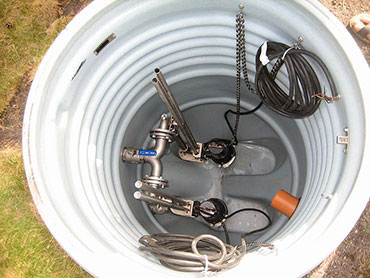 You can depend on our Mississauga sump pump repair, installation, and maintenance service to be dependable and professional. We are on-call twenty-four hours a day, seven days a week, and all year long to help. Our prices are affordable, flat-rate, and exact given to you up front before we begin the job. And you will be given the same price whether you want us to be there on a weekday, weekend, or holiday. Do not take the unnecessary risk of not knowing if your sump pump will work when you are in need of this workhorse to keep your home safe and dry. Flooding and water damage cost many thousands to repair.
There is no reason to worry about your sump pump Mississauga just call our local plumber and we will have it inspected or repaired in no time at all. Sump pumps need maintenance like any other mechanical device. It will break down faster if it is not properly maintained just like your vehicle will. Proper maintain of your Mississauga sump is yearly. Though this could be more if there is a lot of rainfall to contend with or a higher water table, or perhaps a lot more drainage than is typical. And remember that when it is dry weather check on it in case the weather changes again.
Mississauga Sump Pump 24 Hour Service
Your Mississauga sump pump works tirelessly on your behalf with minimal supervision to keep your home safe and dry. The device is typically dug into a pit that is roughly the size of a garbage can into your basement floor where it is secured in place. As the excess water rises it is collected into the basin with the float arm and switch triggering the unit on automatically. The extra water is then pushed by the pump into the discharge pipe and out of your home safely into the storm drain. A one-way valve is installed to ensure the water does not return to your home.
Sump Pump Maintenance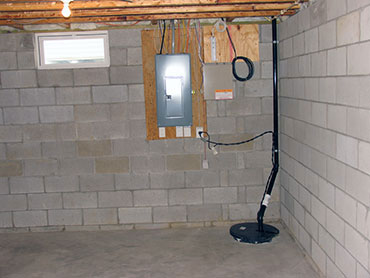 Should you need maintenance of your existing Mississauga sump pump you can trust in our more than twenty-six years of experience to get the job done right. We will inspect all of the parts and see that they are functioning optimally so you can rely on the device when you need it most. Our local plumber can be relied upon to also make certain all of the parts are cleaned. A blocked pump may cause it to overheat and break down much quicker than it should. A blocked discharge pipe or check valve will make it overflow or drain slowly. Rest assured, your sump pump will be in great shape.
Our neighborhood plumber is local and can respond to your call for assistance quickly. Don't delay because you need this device to work or there will likely be a flood in your home along with the several thousands of dollars in damages that come with it. Our local plumber will inspect all of the parts from the pump and basin, the check valve, impeller, float arm, float switch, air holes, vents, and discharge line and make certain everything is in top condition. Call us for professional Mississauga sump pump service  and expect to receive the best workmanship and friendliest service.
---
Why Choose EmergencyPlumber.ca?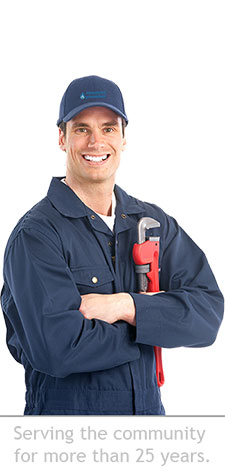 No Hourly Fees - There are several advantages to choosing our local plumbers who offer flat-rate pricing. Based on our Toronto plumbers passion and commitment to professional workmanship you know we will stay until the job is complete successfully. If the job takes a bit longer than originally planned it is because we want our solution to get done right and not simply because we are on the clock.

Exact, Upfront Pricing - Our Toronto plumber will use our price book to determine the cost and create a detailed outline for you with the scope and total cost of the job before we get started. This way you will be completely comfortable during our visit knowing that it will get done right the first time and for the long-term. There are no overtime charges, no hidden fees, and no charges for our travel time.

Fast Response Times - Our efficient, friendly dispatcher will ensure they send the closest, local Toronto plumber to you as quickly as they can. During regular conditions, our local experts will be at your home or business within forty-eight hours. During busy times of the year, or if we need to order a specialty part it can cause the service call to take more time but you can trust we genuinely care to get there as fast as possible.

Priority Service Calls - Toronto plumbing emergencies are our top priority. We understand that they can become a serious health and safety issue for your family and home. Let us know that it is a real emergency and our local plumber will arrive at your home or business within twenty-four hours. Should you have a serious plumbing emergency first turn off the water supply then give us a call. Please know that priority services will require a credit card upfront.

Local Plumbers - When you rely on us for Toronto plumbing service you are getting a local plumber in your city or area. This way you get the fastest response time possible by a local expert who knows the area. With local plumbers in more than one hundred neighborhoods, towns, and cities in the Greater Toronto Area you can rest assured that our experienced team can fix your plumbing problem in no time at all.

Equipped Work Vehicles - Our company trucks and vans are fully equipped with all of the specialized, professional brand name supplies and materials required to get the job done on our first visit. It is very rare that it is necessary to order parts not on hand but if we do we can have it ordered and on the way within a day. Expect our Toronto plumbers to show up clean, organized and ready to work.

Open 24 Hours A Day – Mon-Sun 12:00am – 12:00pm.
* Terms and conditions may apply. To learn about any policy information click here.
---
Some past clients we've had the opportunity to work for: